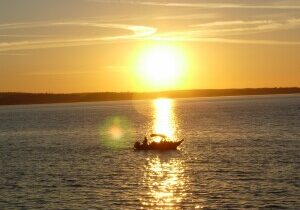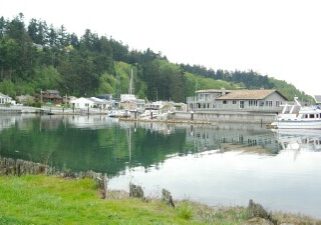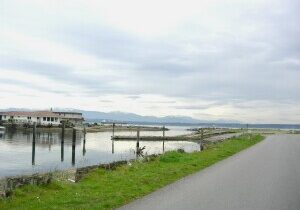 1 - DIVISION 2, 3, 4 PROPERTY OWNERS
If you own property in Division 2-3-4, you are not only a member of the Lagoon Point Community Association but you are also a member of another homeowner's association known as the Division 2-3-4 "Architectural Committee".
The Architectural Committee is responsible for the approval of residential construction projects, the enforcement of Covenants and the protection and maintenance of the Division 2-3-4 right of ways.  Those right of ways include the private community beach access on the West side of Oceanside Drive South of the Jetty from lot 22 to lot 1.  Access from Oceanside Drive is a 10 feet wide easement path between lot 10 (3986 Oceanside) and lot 11 (3980 Oceanside).  This beach is under the jurisdiction of Division 2, 3, 4 Architectural Committee.  Located in Division 2.
The private canals also include the southern portion of the waterway adjacent to Lot C known as the LPCA community waterway.
All 167 property owners in Division 2-3-4 currently pay an annual fee for the Architectural Committee Operating Fund.  Of the 167 lots there are 145 waterway lots that also pay into the Waterway Reserve Fund for the purpose of dredging.  The other 22 lots are exempt from Waterway Reserve Fund contributions because they are not located on the canals.  These 22 lots are beach lots on the west side Oceanside Drive.  The annual fee for the Operating Fund and Waterway Reserve Fund is due each year on July 1st.
It is important to remember that these fees have nothing to do with the fees collected for the Lagoon Point Community Association. The Waterway Reserve Fund provides for dredging the north end of the private Division 2-3-4 waterway that does not belong to and is not the responsibility of the Lagoon Point Community Association Membership.
Although the Architectural Committee is a separate autonomous entity, both the LPCA and the Architectural Committee have linked themselves to each other through the Bylaws and the Division 2-3-4 Covenants for the purposes of cooperating on issues of mutual interest. The Covenants state that the Architectural Committee will be governed by the Bylaws of the LPCA and that elections will be held at the same time and in the same manner.
For more information about Division 2-3-4 please read the Division 2-3-4 Covenants.
2 - ARCHITECTURAL COMMITTEE contact information:
Architectural Committee Email Address:          arch234@lpcawa.org  
POSITION 1      Term: July 2020-June 2023      Leon Moore       
POSITION 2      Term: July 2021-June 2024     Jim Norton        
POSITION 3      Term:  July 2022-June 2025    Jim Carney                                                                      
3 - Division 2, 3, 4 Newsletters: