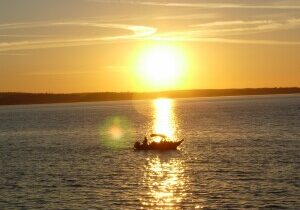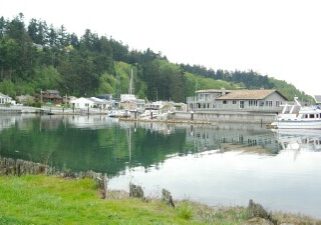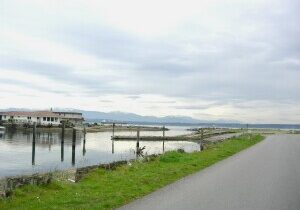 1 - EMERGENCY: Dial 911
Island County Sheriff office 360-678-4422.  Monday to Friday 8:00 am to 4:30 pm
2 - Tsunami - info from Island County:
The AHAB (tsunami) siren at Lagoon Point is fully operational.
Eric Brooks, Island County Director of Emergency Management suggest all residents visit their website to learn about its' operation. https://www.islandcountywa.gov/DEM/Pages/IslandCoTsunami.aspx
The best way to receive alerts, warnings, and information about tsunamis or other hazards is through the Island County Emergency Alert System. With this system you can receive information via phone, text, and/or email. We will upgrading the sign-up options in the near the future but any information in the system will carry over. You can sign up by going to the following site and filling in the pertinent information.
https://islandcountywa.mystateusa.com/SignUp/Public.aspx
I also recommend that every home and business have a NOAA Weather/All Hazards Radio (NWR). In addition to providing 24 hour weather information it also work with the Federal Communications Commission's FCC) Emergency Alert System for All Hazards information. The NWR will broadcast warnings and other important information for all types of hazards such as natural hazards (earthquakes, tsunamis, major storms & winds), environmental (chemical releases), public safety (active shooter, major outages) through the Emergency Alert System (EAS). This is also where I would provide information concerning things such as evacuation, sheltering in place, emergency shelters… I recommend getting a radio with a SAME receiver. This way you can input the SAME code into your radio to receive alerts for our area. A programmed NWR SAME receiver will turn on for messages for the area, produce a warning tone to get your attention followed by the broadcast. Island County NOAA Weather Radio information is as follows:
| | | | |
| --- | --- | --- | --- |
| SAME # | NWR Transmitter | Call Sign | Frequency |
| 053029 | Puget Sound Marine | WWG24 | 162.425 |
There are many brands and models out there with many features. While I don't endorse any particular one, some of the brands and models that I have used include:
Oregon Scientific – WR601N & WR602 (portable and chargeable)
Midland – WR-300
Eaton – FRX5 & FRX3 (includes hand crank and USB charging ports. I sent one with my daughter to college)
Eric Brooks
Island County
Department of Emergency Management
O: 360-240-5572
F: 360-679-7376
https://www.islandcountywa.gov/DEM/Pages/Home.aspx
You may also see the Winter 2020 Newsletter on this website for an article about Tom Markley' efforts to get a AHAB (all hazards alert broadcast siren) installed at Lagoon Point.
This tab is for Emergencies that arise at Lagoon Point.
The tab is currently under construction.
As relative information is deemed necessary by the Board of Directors, it will be added.
Any additional thoughts, ideas, suggestions, can be forwarded to
3 - Waterway Spill Emergency Contacts:
WWC Chair - Carl Haslam             425-770-8395  cell
WWC Co-Chair - Graham Crippin       425-919-6979  cell
WWC - Carl O'Brien              360-632-3782  cell
WWC - Tony Hartman          530-233-0344  cell
Steve Bondelid         360-222-3182  home
Bill Brown                 360-222-3178  cell
Howard Conant        808-987-9698  cell
John Klemser           908-268-7035  cell
Andy Messer            206-251-3608  cell
Jim Norton               360-929-7688  cell
Laura Price               360-914-1144  cell
Duane Rawson          530-949-7102  cell
Tom Selvidge            425-231-5909  cell
A
B
4 - United States Coast Guard Pacific Area
USCG Web Site: https://www.pacificarea.uscg.mil/Our-Organization/District-13/Units/Sector-Puget-Sound/
In the event of a vessel sinking or see a vessel in distress:
24 Hour Emergency Command Center telephone number:  206-217-6001
VHF:  Channel 16 &/or Channel 22a
Coast Guard business phone number: 206-217-6002
5 - Oil Spills, non-emergency:
National Response Center (800) 424-8802.